| | |
| --- | --- |
| THREATMETER.com | Current Threat Brought to You by THREATMETER.com |
HOME | PRODUCTS | SHIRTS | TESTIMONIALS | ORDER NOW!!! | ONLINE THREATMETER (Internet connection required)
Products!!!!
How do I stay safe?
How scared should I be?
How bad is the danger?
ThreatMeter is here to help!!!

NOTE: All our products are made in the USA by USA Citizens, so you know there quality is good!! They are built to withstand SHOCK and times of TERROR!!! THREATMETER is STRONG!!!!!
---
Products for Your Office!!!
Control Terror!!!! with the ThreatMeter Office Companion™
Your visitors will do more business when they are not thinking about Terror
---
A hard hat will protect you from falling rocks, but not from Terror!!
That's what the Executive" with Pre-emptive-Threat™ device is for.
Observe his easy-going manner and lack of Terror
---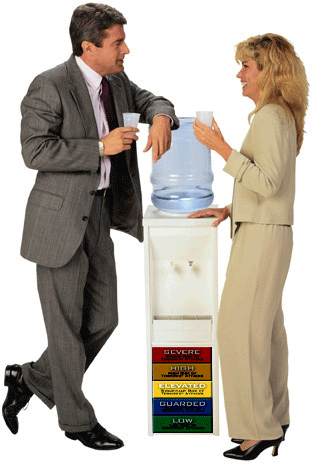 There's no Anthrax in this water.
The Threat Cooler Buddy™ is the perfect way to put your employees at ease.
Look how they laugh and joke and do business.
---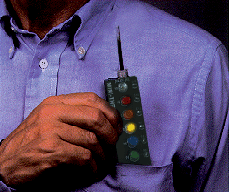 Just because the pocket-size Mini-Threat™ is small doesn't mean the threat of Terror is.
Put those terrorists in your pocket and get on with business!!!!!
---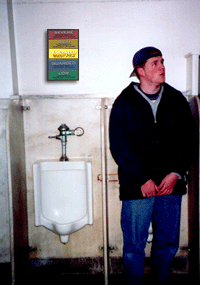 Stage Fright???? Forget about it!!!
If you're a bar owner and your customers have trouble peeing, the Urinal PeePeeMate™ THREATMETER might be just the solution you're looking for. Now you can pee relaxed, with knowledge of the current Threat!!! Freedom??? More like, "PEEdom"!!!!
---
Products for Your family!!!
Order now, before the terrorists kill your family!!


Enhance your living room with the WarChest™Family Edition
Available in selected fine hardwoods.
---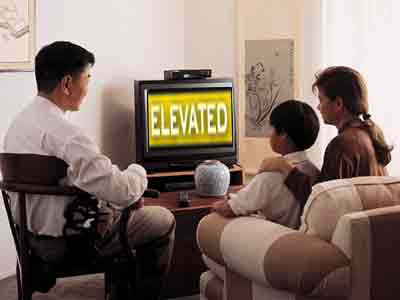 Kill your family's fear with THREATTV™
All families can be threatened...
---
Research!!!!!
Because Terror can be beaten by scientists!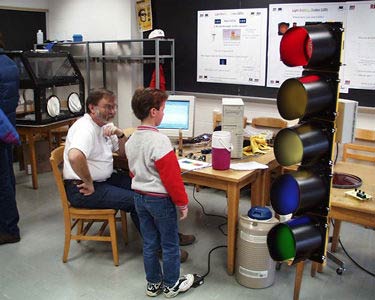 Our R+D Lab is working fast to implement city wide solutions to Terror
UPDATE!!!!!!!! The ThreatLight has been implemented!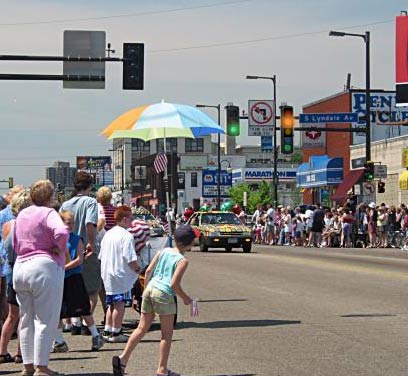 One small town in America is now without Fear. Is yours?
---
HOME | PRODUCTS | SHIRTS | TESTIMONIALS | ORDER NOW!!! | ONLINE THREATMETER (Internet connection required)

Copyright ©2004 THREATMETER.com : We Profit from Your Fear